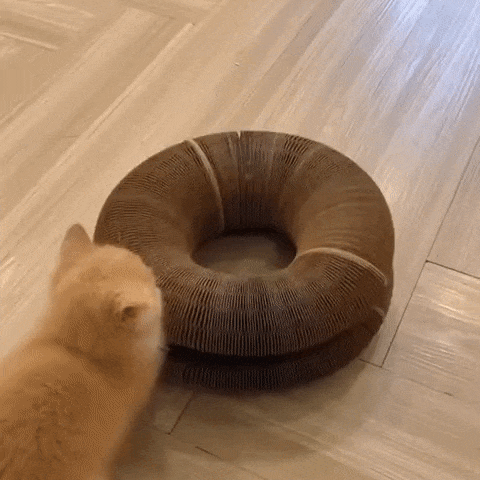 Does Your Cat Get Bored Easily?
Cats are always looking to play and random cardboard boxes just aren't the solution. The Cat Cordion Toy is specifically designed to appeal to a cat's natural predatory instinct, offering them a fun and stimulating way to play for hours.
Helps Relieve Anxiety
1 in 3 cats show symptoms of anxiety and stress that stems from boredom. By providing proper stimulation, the Cordion can help reduce stress levels in cats, making them happier and healthier.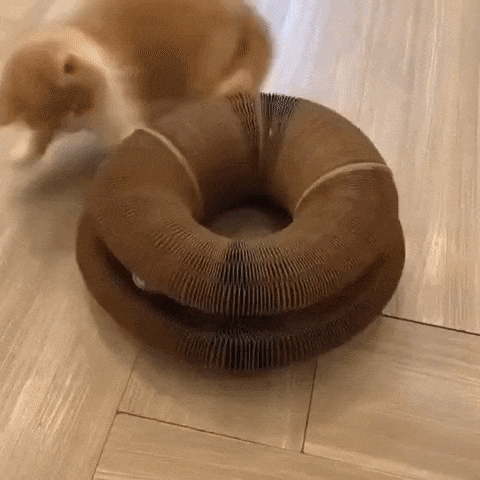 A Healthier Lifestyle
Cats are naturally meant to be active. In fact, being lazy can lead to issues like vomiting and obesity. The Cat Cordion Toy can entice the chunkiest of cats into a full-body workout in a matter of minutes.
No More Scratches
The Cat Cordion Toy is also a scratch-board and can withstand the sharpest of claws. You can rest easy knowing your furniture won't be the victim of their small yet mighty paws.
Why We're The Best
Customer service is our top priority at our store. We work overtime to process the product as quickly as possible, but there still exist some experiences you may encounter that are completely out of our control and are caused by new policies being implemented within domestic delivery companies.
Processing and shipping
We make all our efforts to package orders in 3-7 days. Orders purchased on weekends or holidays will be processed in the following business day, and you will receive a shipping confirmation email as soon as the order is dispatched. Please note, the delivery company usually needs about 24-48 hours to update the shipping information in their systems.
The cost for standard shipping is $7.99 USD, VIP express shipping is $12.99, free shipping will be applied when a total cost is equal to $50 USD.
Delivery
Most shipments arrive in 15-30 days, actual delivery time can vary depending on your states. If you don't receive your package in 30 days, or your tracking information stop updating in 7 days, please contact us through [email protected] ASAP.

Note
Affected by Covid-19, there will be some delay on the delivery.